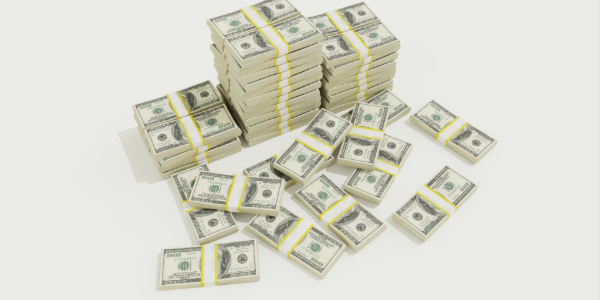 Across America in 2017, only 40% of business owners applied for a loan. This number is down from the previous year when an estimated 45% applied for a loan. This information from the Federal Reserve shows that fewer are applying for the loans their company needs, however, loan programs have proven to be a good option for many. Private money lenders and hard money lenders in Los Angeles and beyond work each day to help American investors and business leaders choose loan options that are right for them.
Here are some of the most common forms of loans and why your business can benefit from private money lenders.
The Types of Real Estate Loans
Hard money loans and private money loans are the primary types of real estate loans you can choose among. Neither of these two forms is directly associated with loan programs provided by the bank and other mainstream sources. Rather, you need to work with a quality private capital service provider to receive a loan that works for you. They're known as real estate loans because the loan provider relies on a piece of real estate or other property to serve as collateral should you be unable to pay back the loan. More often than not, the loan is used to purchase a piece of property in the first place, making it a savvy investment for house flippers and other real estate investors.
However, these two types of loans are quite different. As a savvy investor, it is important to be informed regarding the types of lenders available in the California area before making the right decision for your business.
Hard Money Loans
Investors for real estate often use hard money loans when time or other reasons disallow other forms of loans to happen. More often than not, a bank or credit union requests long-term payments over the course of a few years. Hard money loans, on the other hand, are designed to be paid back quickly.
This type of loan is favorable for many business owners since they're often a lot less strict regarding credit history. Because they don't rely on stringent loan standards, like banks, hard money loans rely on the loan being paid back quickly, typically between six and 24 months. For house flippers, this often the length of the entire project, from purchase to selling the fixed-up abode. These types of loans are interest based and often deal with properties that are non-owner occupied.
Private Money Loans
Private money lenders for real estate is another form of loan program you can choose from. These type of loans come from a private investor. Having a strong investor network is crucial when it comes to private money lenders for real estate because unlike hard money loans, this type has a lot to do with making strong and trusted connections. In order to achieve this loan, it is good to make bonds with people that are both in and out of the industry dealing with real estate. The reason for this is simple: investors. After all, there a number of people who don't want to put in the hard work but may be interested in investing in your project. Private money lenders for real estate may seem difficult to find, but with the right methods of connecting with others, it could be as easy as knowing a neighbor or friend who wants to jump into the world of private money lenders. Relying on accredited investors and hard money lenders, however, assures a business owner that they're able to achieve their goals by a reliable third party.
When you feel private money lenders for real estate or hard money loans are right for you, it is important to know as much as you can regarding these types of loans. For more information, rely on the experts at GW Private Capital today.