We have been arranging private hard money loans for nearly three decades!
GW Private Capital Inc. specializes in arranging private mortgages for residential and commercial California properties. We pride ourselves on personalized service, fast-closings, with competitive loan terms.
We have millions to lend and the experience to perform!
Our loans are tailored for every individual borrower and each unique lending situation. We arrange 1st and 2nd trust deed mortgages, and in some situations, we can also arrange 3rd trust deeds. Our minimum loan is $30,000, however, there are exceptions.
We offer mortgages for purchases, investment "fix and flip", business purpose, refinance, short-term bridge, fast-cash, property improvement, equity access, construction, repair to sell, cash-out and many other purposes.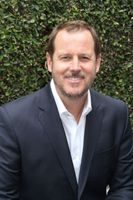 Founder and President
GW Private Capital, Inc.is a niche private money lender founded by Gerald "Jay" William Green, III. Jay created this firm to fill a need in the industry and become a reliable source of private money loans for California borrowers.
Jay has nearly three decades of real estate investing, private lending and loan servicing experience. In 1990, shortly after graduating from the University of Southern California, Jay entered the real estate and mortgage lending industries. Jay has owned several mortgage companies, real estate brokerage and investment firms.
Jay is an active real estate investor "flipper", builder and home remodeler. He has owned and managed hundreds of California investment properties.
Trust Deed Investments are a pillar in of Jay's investment strategy and portfolio and he invests alongside his private investors.
Jay has formed partnership syndications and has purchased and managed local residential and multi-family properties. Jay has a keen eye for identifying attractive investment opportunities.
Jay is a speaker and industry expert. He regularly conducts workshops and seminars to Realtors, real estate investors and mortgage lenders, on topics as investing in California real estate and private mortgage lending. Jay has taught classes at the Downey Association of Realtors, the Arcadia Association of Realtors and at the Learning Annex.
Jay has presented at several prominent local real estate firms and associations. He has conducted classes on topics such as real estate lending and investing at C21 Allstars, C21 Realty Masters, Remax Dynasty, Advantage Realty and Coldwell Banker Alliance.
Loans made fast and easy!
GW Private Capital private "hard money" loans are equity-based and every loan is funded directly with our funds and with the investment of private individual investors and small investment pools.
We lend primarily on investment properties, but we can lend on owner-occupied properties on a case-by-case basis. Our loans are not credit-based and we analyze every loan request and underwrite every borrower on its own merits and unique situation.
What makes us unique are the relationships we have established with the hundreds of local investors, who trust in us and who are ready to fund your loan request. We have closed thousands of private hard money loans and have experienced nearly ever lending situation.
We Want To Become Your Lender!
We are also real estate investors and use private money for our own properties. We understand the importance of an easy loan process and loans that have low interest rates and costs!
As a private lender, we strive to offer you a pleasant borrowing experience. Our loan process is easy and we have funded loans in days, not weeks! We cannot fund every loan request, however, the customer who borrower from us, appreciate our service, loan terms and our reliability. We deliver results!
Call us to learn more about our company and about our unique private hard money loan programs.
We look forward to earning your business!
Contact Us Anytime To Learn More About Our Company And Loan Programs (888) 840-8804