Our Programs for Private Loans in Whittier, CA & Surrounding Areas
GW Private Capital Inc. provide private loans in Whittier, CA for real estate for a myriad of purposes. We offer loans as small as $30,000 (sometimes smaller, on a case-by-case basis) for fast-cash, repair, business, investment and down payment purposes, up to $10,000,000.
Refinance and Cash-Out
Are you looking to refinance a California residential or commercial property? We offer easy to obtain refinance loans so you can pay off a higher –rate mortgage or retire a loan with a balloon payment. Our refinance loans have competitive terms, interest rates and loan costs. We make the refinance process fast and easy!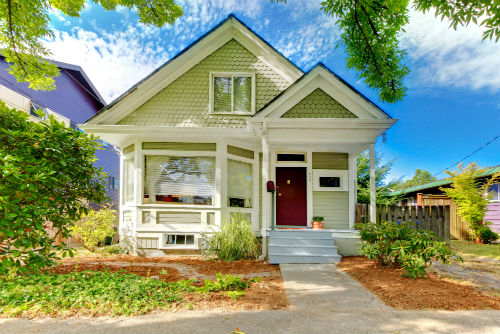 Investment Rehab "Fix and Flip"
Our "fix and flip" investment rehab loans are some of the best in the industry! We are active investors and understand the importance for fast closings and great terms! We can often fund up to 100% of the purchase price and in some instances, fund the entire project. Most of our "flip" loans require that you have some experience, but our motto is, "If you find a great flip deal, we'll find a way to fund your deal!"
Investment Purchase and Owner-Occupied Purchase
The majority of loans that we offer are for investment purchases or refinances, however, if you are purchasing an owner-occupied property and have about 25% to 30% down payment money, we may be able to assist you.
Note Purchases and Note Hypothecations
We purchase existing performing and non-performing notes and we have also offered not hypothecations.
Repair 2 Sell Program
Are you a Realtor or homeowner and want to sell your property for top dollar? We arrange loans for property repairs, so you can repair that home and sell it for the highest in your neighborhood!
We can also provide the contractors and prepare a competitive written repair and remodel bid. We will not require you to make loan payments. Repay us when the property sells!
Our Repair 2 Sell program is a great way for sellers and Realtors to net thousands more when properties sell!
Bridge, Gap and Short-Term Loans
Do you need a fast loan for a short-term, for months and even days? We can fund small and large size loans for short term needs. We have made loans to borrowers where the fund were only needed for one day. Call us to discuss your loan scenario and we will provide a written loan proposal.
2nd and 3rd Trust Deeds
GW Private Capital Inc. offers 1st, 2nd and 3rd trust deed mortgages. There are few California lenders that arrange junior mortgages, but this is niche loan product that we are comfortable with. Call us so we can discuss your loan need in detail.
Construction and Construction-Completion
We have arranged ground-up construction loans. If you can obtain a bank construction loan, you may find more favorable terms from a traditional construction lender, but we welcome your loan request and may be able to assist you.
Are you in the middle or at the tail-end of a remodel or construction project and need some additional capital to finalize your project? We arrange 1st, 2nd and 3rd construction and repair completion loans.
Call us to discuss your project and loan request needs.
Property Improvement and Repair
Looking for a small loan to complete the smallest of repairs? Contact GW Private Capital, Inc. to learn more about getting private loans in Whittier, CA. We have helped and made small loans for many scenarios.
If you need a reliable contractor or handyman to complete a repair or improvement, call us.
Contact Us Anytime To Learn More About Our Company And Loan Programs (888) 840-8804
You may also click on the
to request a Written Conditional Loan Proposal.